Oughterard Agricultural and Horticultural Show
Sunday 30th August 2020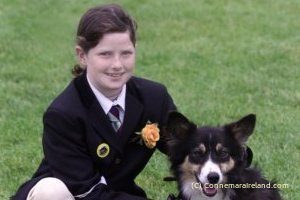 Oughterard Agriculture Show
Oughterard Agricultural and Horticultural Show
Oughterard Agricultural & Horticultural Show is one of the leading shows held in the West of Ireland.
It provides an ideal opportunity for both local people and visitors to see the best of Connemara and Performance ponies, livestock, pets, dogs, farm and garden produce and vintage displays as well as a vast variety of art and craft exhibits.
Over the years the show has grown in popularity and now attracts entrants from Great Britain and Northern Ireland.
---
This event listing is compiled for informational purposes only and is correct at time of publication. All event information may be subject to change by the organisers and you are advised to contact the organisers directly for the most up to date information before you travel. ConnemaraIreland.com cannot be held responsible for any alterations to the listed information.