---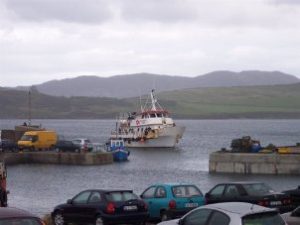 Cleggan is a small fishing village nestling at the head of Cleggan Bay, on Connemara's Atlantic Coast. This village is also the departure point for ferry services to the islands of Inishbofin and Inishturk.
Situated 12 km west of Letterfrack, is the centre of the fishing industry in north-west Connemara. It is the mainland port for Inishbofin and the other islands off the coast. Boats for deep sea angling and island trips are available for hire at Cleggan.
The outstanding feature of the landscape around Cleggan is blanket bog. Ireland and Connemara contain the last surviving blanket bogs in Europe. Few plant species can live in the acid condition of the bog, but those that can form a vegetation not found outside Ireland.
Between Cleggan and Ballynakill Lough, some 2km to the east, is a fine collection of prehistoric monuments including tombs, standing stones, and walls.
Omey Island
Situated 9.5 km south-west of Cleggan, this island can be reached on foot at low tide. There are fine strands and pony races take place in August. In the sandhills of the northern shore are the ruins of Teampall Féichin (Temple Feheen) a small medieval church, preserving the memory of the monastery founded by Saint Féichin of Cong. On the western shore is Tobar FéichIn – Féichin's Well.
Select attractions and activities in Cleggan below:
---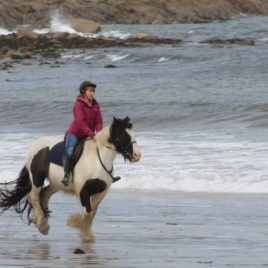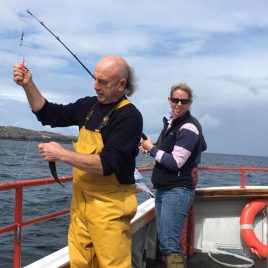 ---
---