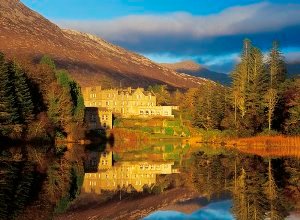 About 12 km on the Clifden-Recess road is the turn right for Toombeola. Some 5 km along this road is Ballynahinch Castle, now a hotel, but once the home of the great Martin family, who owned and ruled Connemara from 1700 to the period of the Great Famine (1846-'48).
Here was born Richard Martin, the duellist and lover of animals, once known as 'Hairtrigger' Dick but rechristened 'Humanity' Dick by George IV because he was instrumental in founding the RSPCA.
The castle was once owned by Prince Ranjit Sinjhi, the Indian cricketer, from 1926 until his death in 1933.
Ballynahinch Fishery is world renowned for salmon and sea trout fishing. The entire district has magnificent scenery, with peaks of the Twelve Bens, Bencorr (710m) and Benlettery (580m) dominating the landscape.
Ballynahinch Lake, at the foot of Benlettery is the most southerly of a chain of lakes that enclose the Bens on the south and east.
Ballynahinch or Ballinahinch is situated close to Recess in County Galway in the West of Ireland, on the road from Recess to Roundstone.
Select attractions and activities below:
---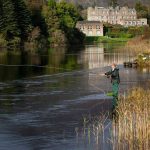 Ballynahinch Castle Hotel and Fishery is located on one of the most beautiful fly-fishing rivers in Ireland. Atlantic salmon, wild brown trout and sea trout are all available in the magnificent setting of Connemara, County Galway. The Ballynahinch Catchment drains ...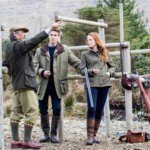 For both ladies and gentlemen, for the complete novice who has never touched a gun, for an experienced shot who would like to enjoy an hours shooting, a competitor who needs some coaching, the Connemara Shooting School at Ballynahinch Castle ...