Delphi Tri-Event
Saturday 14th April 2018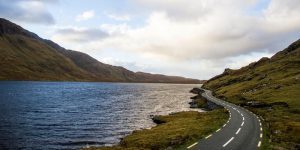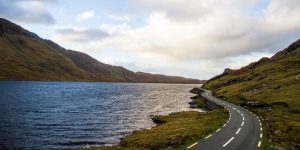 Delphi Tri-Event
Join us at Delphi Resort in April for a fun-fuelled weekend of adventure in the great outdoors! Located on the borders of Galway and Mayo, Delphi Resort is surrounded by rugged beauty and captivating wilderness.
The Delphi Tri-Event is a fun, challenging endurance event hosted by Delphi Resort. The event is designed as a taster event for aspiring tri-athletes, or as a fun, multi-sport challenge in its own right.
Participants will undertake:
1. A 250m swimming segment
2. A 20km cycling segment
3. A 5km running segment
On this sprint style event, you'll swim 250m in Killary Fjord, cycle 20km through the stunning Doolough Valley, and run 5km on off-road forest trails, before returning back to the resort for refreshments.
PLEASE NOTE: This is not a timed event. Participants may complete the event at their own pace.
IMPORTANT INFORMATION:
Suitable for: Runners, cyclists, swimmers, thrill seekers and anyone looking for a challenge!
Age restrictions: All competitors must be 16 years or above.
Tickets/Registration: All tickets are non-refundable.
Event registration starts at 8am in the Adventure Hub building, Delphi Resort.
The event start time is 10.30am
What do I need to bring with me to the event? ( * Mandatory for all competitors )
SWIM: Swimming Goggles, Hat, and Wetsuit * (it is compulsory to wear a wetsuit for this open water swim)
Wetsuit : A cold water wetsuit, ideally 5mm, min 3mm suit is required *
CYCLE: A basic Bike – Mountain, Hybrid or Racer. Safety Helmet – you will not be allowed to race without one
RUN / CYCLE:
Top: Waterproof / windproof top *
Shoes: Runners / trail running shoes with good grips and supportive cushioning*
Legs: Running / cycle trousers or shorts *
Top: Quick drying sports or running top *
NOTE: For the Swim to Cycle transition, basic changing rooms / tents will be available. However many competitors will choose to wear cycling / running gear under their wetsuit for speed of transition
Food: The race will finish at lunch time (depending on your pace). You may want to bring trail snacks or fruit for an in-race energy top up
Fluids: Water will be available at the start / finish point and at the swim changeover point. A sports drink or water bottle would be a useful addition to bring on the day.
A beanie or peak cap
Full change of clothes & a towel: Showers are available at the Adventure hub where the race finishes. A full change of clothes and towel is fully recommended.
---
This event listing is compiled for informational purposes only and is correct at time of publication. All event information may be subject to change by the organisers and you are advised to contact the organisers directly for the most up to date information before you travel. ConnemaraIreland.com cannot be held responsible for any alterations to the listed information.