Connemara Sea Week
Sunday 21st October 2018

–

Monday 29th October 2018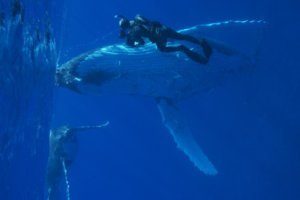 Sunday 21st October 2018 –
Monday 29th October 2018
Conamara Environmental Education & Cultural Centre
Connemara Sea Week
Connemara Sea Week is a celebration of our Marine Heritage which takes place over two weekends – an exciting blend of myth, magic and madness.
Conamara Sea Week is a multi-disciplinary festival, celebrating the wonderful marine heritage of Conamara.
The festival celebrated it's 30th birthday in 2014 and has grown to be a wonderful and unique festival with something to interest all age groups. Highlights include music workshops, art exhibitions, concerts, talks, walks, children's activities, sports events, lots of great music and buckets of fun for all the family.
Sunday 21st October
Kite Making Workshop Big thanks to Bengoora Scouts Group. 12 pm, Courtyard Cafe
Kite Flying 1 pm, Connemara West Centre
Mini Boat Regatta 2 pm, Connemara National Park
Connemara's Bumper Book Fair 3 pm, Ellis Hall
The Killary Challenge 4 pm, Connemara West Centre
Trad Session PJ Hernon, Marcus Hernon and Don Stiffe 5 pm, Molly's Bar
Music in the Gothic Luka Bloom, one of Ireland's finest singer/songwriters, joined by the amazing Swiss duo Jonas on accordion and Andrea on fiddle. 8 pm, Kylemore Abbey Booking essential www.ceecc.org €15
Trad Session Oliver Diviney, one of the great box players, joined by two of Ireland's finest fiddlers Liz and Yvonne Kane. 9.30pm, Veldon's Bar
Thursday 25th October
Guided Shore Walk with Marie Louise Heffernan 10.30am, Meet at White Strand, Renvyle
Active Age Club Lunch with Marcus Hernon and Don Stiffe 1.30 pm, Rosleague Manor. Booking essential, contact Martina 095 41064
Sea Week Community Dinner Award winning chef Jonathan Keane and his team present the finest of local produce. 8pm, Courtyard Cafe Booking essential www.ceecc.org €30
Friday 26th October
Funk, R'n'B & Soul Session Faith Dealers, 5 piece funk/soul band 9.30 pm, Veldon's Bar
Trad Session Anders Traberg, Plunkett O'Toole, Katie Nee, Jackie McCarthy, Tommy Kane 9.30 pm, Molly's Bar
Saturday 27th October
Talks at Kylemore Abbey Exploring the challenges and opportunities facing coastal communities. 10.30am – 5pm. Notre Dame at Kylemore Abbey. Booking essential www.ceecc.org €20 (incl. lunch)
Trad Session Mirella Murray joined by Geraldine McNamara and Noel O'Grady. 5pm, Molly's Bar
Music in the Gothic The Josephine Marsh Band joined by Seamus Flaherty, Caoimhe Flaherty and Rian Sheridan. 8pm, Kylemore Abbey. Booking essential www.ceecc.org €15
Trad Session Kane Sisters, Conor Keane, Katie Theasby, Katie Nee, Plunkett O'Toole 9.30pm, Molly's Bar
High Energy R'n'B Session John Conneely Trio 9.30 pm,Veldon's
Sunday 28th October
Walking to an Island Strolling through beautiful Omey Island in the company of the enthusiastic John O'Halloran, local archaeologist. 11.30 am, Meet at Claddaghduff Church
Demo and Tasting A delightful culinary morning in the company of Sally Barnes, fish smoker and Michael O'Mara, chef and author of Sea Gastronomy. 12 pm, Artisan House, Letterfrack Booking essential www.ceecc.org €20 (incl. lunch)
Guided Shore Walk with Dave McGrath, marine biologist 2 pm, Meet at Glassilaun Beach
The Quest for Adventure Dawson Stelfox, the first Irishman to climb Everest, reflects on the quest for adventure with explorer Damian Brown who recently rowed solo across the Atlantic. 3 pm, AV Room, Connemara National Park
Sean Nós Dance Workshop Workshop with Oireachtas winner Gearoid Devaney 3.30 pm, Ellis Hall Adults €10 Students €5
Small Works Exhibition Official Opening 4.30 pm Connemara National Park. Open Daily
Trad Session Johnny O'Halloran & Gerry Whelan 5 pm, Molly's Bar
Music in the Gothic With the highly acclaimed musician/ composer Máirtín O'Connor, joined by his daughters Ciara and Sinead on fiddle and cello, and the amazing multi-instrumentalist Gary O'Briain. 8pm, Kylemore Abbey Booking essential www.ceecc.org €15
Trad Session The Tiernan Family from Castlebar, joined by their parents John Tiernan and Katie Sweeney. 9.30 pm, Veldon's Bar
'Out the Gap' Conor Keane, Sean Tyrell, Blackie O'Connell, Francie O'Halloran, Katie Theasby, Cathal Ó Conaire, Siobhan Peoples, Katie Nee, Plunket O'Toole. 9.30 pm, Molly's Bar
Monday 29th October
'One for the Road' with The Koko Ensemble – Aenghus Hackett, Szymon Misniak and Paul O'Driscoll 1 pm, Veldon's Bar
SCHOOLS PROGRAMME – Monday 22nd – Friday 26th October
'Pirates' an exciting extravaganza with Niko Brown on accordion/ various instruments and Martin Brunsden on double bass
Heritage in Schools Experts Gordon Darcy ecologist/artist and Dave McGrath marine biologist explore the wonders of the ocean.
'After the Light' Parade A unique night time, fire filled spectacle full of myth and magic. 7.30 pm, Wednesday 24th October Letterfrack village
Connemara Sea Week
Phone

Address

Letterfrack, Galway

Google Maps Directions
---
This event listing is compiled for informational purposes only and is correct at time of publication. All event information may be subject to change by the organisers and you are advised to contact the organisers directly for the most up to date information before you travel. ConnemaraIreland.com cannot be held responsible for any alterations to the listed information.