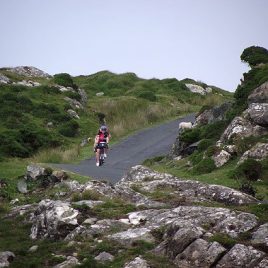 Green Marble Cycle Tours provide only the very best in bike tours and multi-activity tours in the west of Ireland.
We offer tailored and pre-planned tours and with our 25 years of experience in the industry. We think of all the little details so you don't have to! Our multi-activity tours include hiking, golfing and mountain biking, so if you want to make sure everyone in the group gets the very best vacation, then choose to cycle with us.
We offer both guided and self-guided tour options and on either option you can choose to have your luggage transferred to your next destination so all you have to worry about is which angle to take the photos from as you cycle through some of the most amazing scenery in Ireland, Connemara!