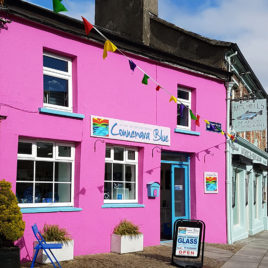 Contemporary Handcrafted Fused Glass. Member of Contemporary Glass Society and the Crafts Council of Ireland.
Connemara Blue was founded in 2010 by established glass artist Ben Crow.
Wendy Debrock-Jeffries joined the team in 2012.
With a strong focus on unique, contemporary design, and inspired by our love of the Connemara landscape, we have created one-of-a-kind art pieces which are valued by collectors worldwide.
As well as our own unique pieces, Connemara Blue also offer a bespoke design service, and fused glass workshops for all ages.