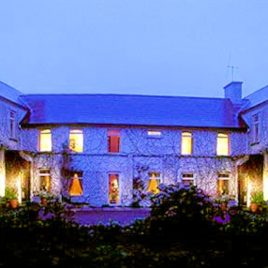 Zetland Country House Hotel, Connemara – Luxurious Four Star accommodation stands on the edge of Cashel Bay in Connemara, Galway, an area of outstanding beauty. Set amid an untamed landscape of mountains, bogs, lakes and a sea-coast brimming with white sandy beaches, this elegant country house hotel with its mature gardens, exudes charm from every room.
Truly an oasis of tranquility and warm hospitality, Zetland Country House Hotel Galway invites you to enjoy gracious elegant living as it used to be in times gone by.
Choose from a range of individually decorated bedrooms in Zetland Country House Hotel, designed to entice relaxation in tranquil surroundings, while you enjoy spectacular views from your hotel bedroom window, snuggled up in warm luxury you will never want to leave.