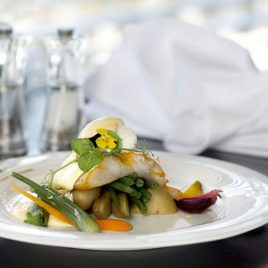 Dining at the Clifden Station House Hotel Connemara is an experience you will want to write home about.
At the Carriage Restaurant our Head Chef uses nothing but the finest, freshest ingredients and keeps a focus on local produce to ensure quality of the highest standards.
Choose any dish from a mouth-watering menu, which is carefully put together with an emphasis on giving the guest more choice of quality dishes.
The amazing choice of dishes makes this one of the most sought restaurant Clifden has to offer.