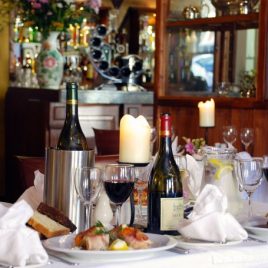 The Foyle's Hotel Clifden focus on fresh, seasonal ingredients sourced locally where possible, specialising in Seafood and traditional Irish favourites.
The restaurant is set in distinctive surroundings, full of interesting artifacts covering the history of Connemara and the hotel. Expect a professional, friendly service and creative cooking, all offered at a fair price in a relaxed ambiance.
We also offer a Private Dining Room for any family occasion with large selection of menus available.