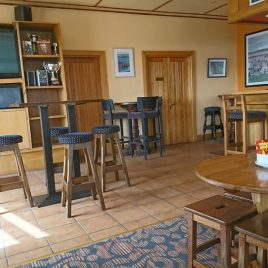 The area is famous for its fresh fish and shellfish.Mackerel is caught in great abundance in the seas around the peninsula, and it's smoked locally.
What nicer than a meal of Smoked Mackerel Pate, served with fresh home-made bread, a fine side salad, marinated cucumber, and a slice of fresh lemon.
Sweeney's of Claddaghduff has been a family-run business for generations, serving the community and its many visitors in so many ways: its comfortable and clean bar with a wide selection of food and beverages, shop and Post Office, petrol and diesel, fuel supplies for the home, entertainments, and much much more.