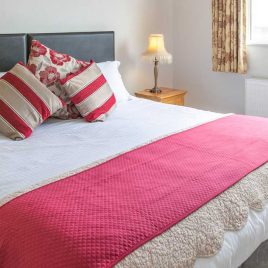 Welcome to Roundstone House Hotel and Vaughan's bar and restaurant. Our hotel is a small family run boutique hotel tucked away in one of Ireland's most beautiful and rustic regions.
Located in the heart of the scenic fishing village of Roundstone, the hotel is surrounded by spectacular views of Roundstone Bay and Inishnee Island, with the backdrop of the majestic Twelve Ben's Mountain range.
All our accommodation includes breakfast. Our breakfast is served in our dining room, from 8.30 am – 10.00 am where you can sit and enjoy the views of Roundstone Bay.