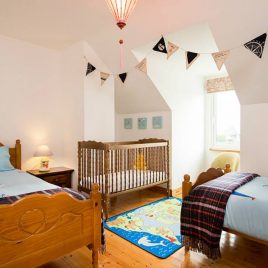 Just a few minutes from long sandy beaches, 'Red Sails' offers luxury self-catering accommodation for up to 9 people. Built in 2007, the house has been decorated with elegant designer furnishings to offer a comfortable holiday home.
With plenty of space, 'Red Sails' is ideal for a family gatherings, a special occasion or a get together with a group of friends. It's situated right in the heart of beautiful Connemara within walking distance of a great local pub, family run hotel and village store. All of the beaches seen here are within a few minutes of the house and village.
Red Sails is located in Carna, Connemara, Co Galway. The house is located 3 houses away from 'The Carna Bay Hotel'.