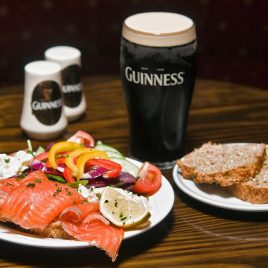 Lowrys Bar in Clifden is known for its simple, wholesome Bar food. Lowry's serves simple, delicious food with a focus on fresh Irish produce sourced locally.
Lowry's Bar is a Traditional Irish Bar, serving up Traditional Irish Music, and over 115 Whiskey's, and a great pint of Guinness.
Lowry's Irish bar is Legendary throughout the Connemara region and beyond for its warm & friendly atmosphere.