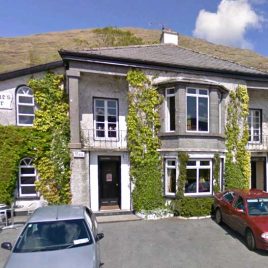 Keanes Bar at Maam bridge is a cosy pub serving toasted sandwiches and serves one of the best pint of Guinness in Ireland.
Built in 1820 by the Scottish engineer Alexander Nimmo as his residence and pay office. In that year he was commissioned by the British Government to bring relief to the poverty-stricken West. Thus, the first roads and bridges were built in Connemara.
After Nimmos death, it was leased to Charles O'Rourke who ran it as a Coaching Inn. It was known as the 'Maam Hotel'.
Well suited for tourists, walkers and locals alike in the heart of the Joyce Country. It's warm fires and atmosphere will delight stoppers by.
Maam Bridge,
Maam,
Co. Galway,