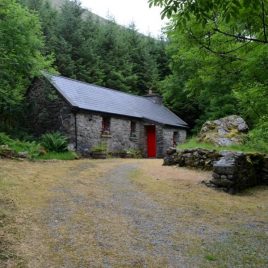 Glenlosh Valley Country Cottages are located in the scenic Connemara region, West of Ireland. The valley, surrounded by the Maumturk (sometimes spelt Maamturk) mountains, the essence of peace and tranquility. Glenlosh Valley is a privately owned secluded 1700 hectare estate, serviced by its own road ensuring each cottage has ample privacy.
Our water is completely safe as it comes straight from underground springs high up in the mountains.
Glenlosh has a working farm that is a delight for children who can see horses, ponies, donkeys, geese, ducks, cockerels, chickens, goats, lambs, sheep, cats and dogs, all living in harmony.