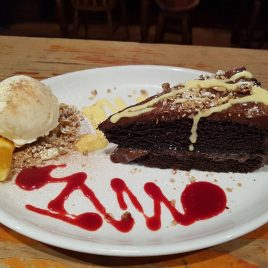 Offering a range of dining experiences, EJ's can be the ideal venue for a quiet leisurely drink, or a cosy lunch before exploring the many attractions of Connemara and finish the day with an intimate dinner followed by a lively music session amongst friends.
We are famous for our pub food and offer a superb value dining menu in our Restaurant on the 2nd floor. No catches, no tricks, just great value and a great night out.
Serving bar food from 12-9 pm
Restaurant- 6-10 pm
EJ's Has been awarded a certificate of Excellence by TripAdvisor.