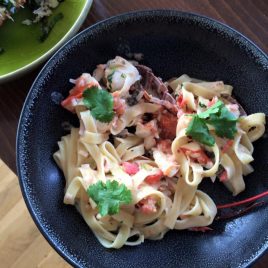 The Dolphin Hotel & Restaurant is a friendly family-run hotel offering excellent accommodation on the beautiful island of Inishbofin, off the west coast of Ireland.
Relax and enjoy the panoramic view from the Dolphin Restaurant as you savour creamy Inishbofin seafood chowder, freshly caught lobster or Connemara lamb.
Chill out on the deck with a coffee or a refreshing glass of wine, share a romantic candlelit dinner or celebrate a special occasion with family and friends at a summer barbeque.
With free Wi-Fi, all day bar menu, daily specials and a la carte dinner menu, there is something to suit all tastes.