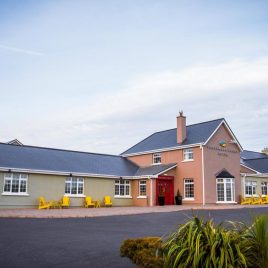 Connemara Sands Hotel & Spa is a family run, boutique hotel perfectly positioned in the heart of Connemara and The Wild Atlantic Way. Secluded within the white, sandy shores of Mannin Bay there is no better place from which to relax, explore or become immersed in the local culture.
We are surrounded by blue flag beaches, aqua coloured waters and imposing mountains. Located in the traditional village of Ballyconneely, Connemara Sands Hotel and Spa is 10km from the vibrant town of Clifden and 11km from the picturesque fishing village of Roundstone.
Offering superb accommodation options with newly renovated rooms, world class chefs and dining options celebrating local produce, an onsite organic Seaweed Spa and an array of activities and unique experiences to suit all ages.