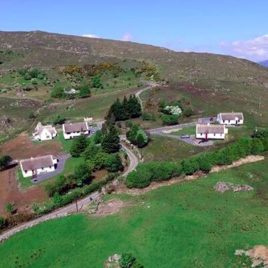 Connemara Country Cottages is situated in one of the most scenic areas in Connemara. There are six thatched cottages in total, four 3 bedroom and two 2 bedroom cottages. The cottages are situated in the middle of a working farm where sheep, cows and Connemara Ponies roam the mountains freely. Each cottage is fully furnished and has everything you should need to enjoy a peaceful and stress free holiday.
All cottages are traditional stone built thatched cottages which have been renovated but still retain many of their traditional features which greatly adds to their character.
Located in the beautiful Connemara region made famous by The Quiet Man, the countryside is rich in colour, history, story and song.