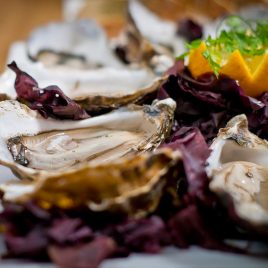 Here at Cloverfox Connemara, we have a long tradition of using local suppliers of the freshest shellfish and seafood, seasonable and sustainable fruit and vegetables, Connemara Mountain Lamb and the best Irish grass-fed beef.
We make it our business to know our suppliers so you can enjoy the best of Connemara on a plate. We buy fresh, we buy local and we buy often, from people we trust.
The Cloverfox Connemara Pub was established in the Quaker village of Letterfrack in the mid-1800s. In remote and challenging times in Connemara, the building served as the Village Shop, Pub and Post Office. Nowadays, our warm and welcoming traditional Irish pub welcomes visitors from all over the world to Connemara throughout the year.
We prepare daily and cook to order.
Food Served Daily 10.00 am-9 pm, ( Summer 10 pm )