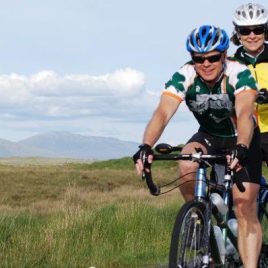 CycleWest Ireland offers premier bike tours that are designed to introduce you to a world less traveled. We bring you a experience to remember, not just a bike trip.
After 17 years, the feedback from our guests continues to be testament that our passion and commitment to offering the best of the best is what a holiday of a lifetime is really about. CycleWest Ireland's core philosphy is to offer a complete immersion into the local culture, the food, the landscape. Travel on backroads with or without a professional guide; ride as part of a group or on a custom departure; celebrate a honeymoon or simply celebrate life.
Simply choose your destination and we will do the rest. There is never a better time to pack your bags, grab your passport and join us.