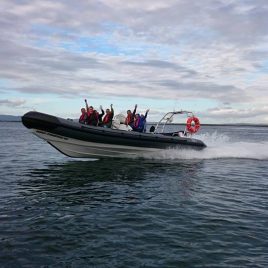 Come and join us on this unforgettable tour of the beautiful Connemara coastline and surrounding islands.
Discover the shores & the Islands of Connemara. Looking for fun in Connemara then book with us and experience the excitement & beauty that Connemara has to offer, with experienced skipper and Connemara's newest passenger boat you are guaranteed to have a great time.
Connemara Sea Safari's offering unique tours exploring Kilkieran & Surrounding Islands.
Newly established Marine Tourism Venture, offering you the opportunity to explore the unspoilt beauty of South Connemara so come and enjoy the new and unique high speed boat trips with Connemara Sea Safari's.
Mynish Malrow,
Carna,
Co. Galway,