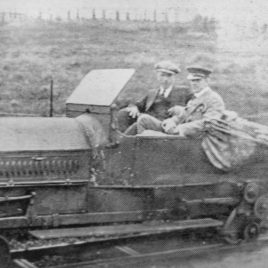 We give walking tours and talks about the history of Alcock and Brown flight and The Marconi Station c.1907 to 1922.
Alcock and brown guide is conveniently located 3km just outside Clifden the Capital of Connemara on the R341 road in Derrigimbla. Free car parking facilities is provided on site for coaches and cars.
Alcock and Brown guide walking tours takes approximately one and a half hours duration in length (5km) visiting and discussing all of the structures relating to Alcock and Brown and the operations of the Marconi Station and railway during the early 20th century.