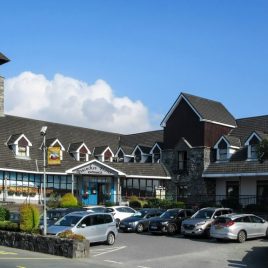 Peacockes Hotel in Connemara- an oasis of luxury amidst the rugged beauty of Connemara described as Europe's last great wilderness. Situated in Maam Cross, on the main Galway to Clifden road, Peacockes Hotel, is the perfect base for visitors looking for a hotel in Connemara.
With easy access to all of the local visitor attractions and walking trails, whether you are an outdoor enthusiast who want to explore or just want to relax and enjoy the natural beauty of Connemara, Peacockes Hotel is for you.
Sit back and enjoy the comfortable surroundings and efficient service, in a relaxed and informal atmosphere.